With a passion to inspire a new generation of women to encounter the invisible God, Jennie Allen uses her love of words to engage women's minds and hearts toward Christ. Jennie has published several Bible studies and books, including Proven, Stuck, Anything, and Chase. Jennie graduated from Dallas Theological Seminary with a Masters in Biblical Studies. She serves alongside her husband, Zac, at Austin Stone Community Church, where Zac is a pastor. They have 4 kids, including their youngest son who they recently adopted from Rwanda.
Jennie has a master's degree in Biblical Studies from Dallas Theological Seminary and lives in Austin, Texas, with her husband, Zac, and their four children.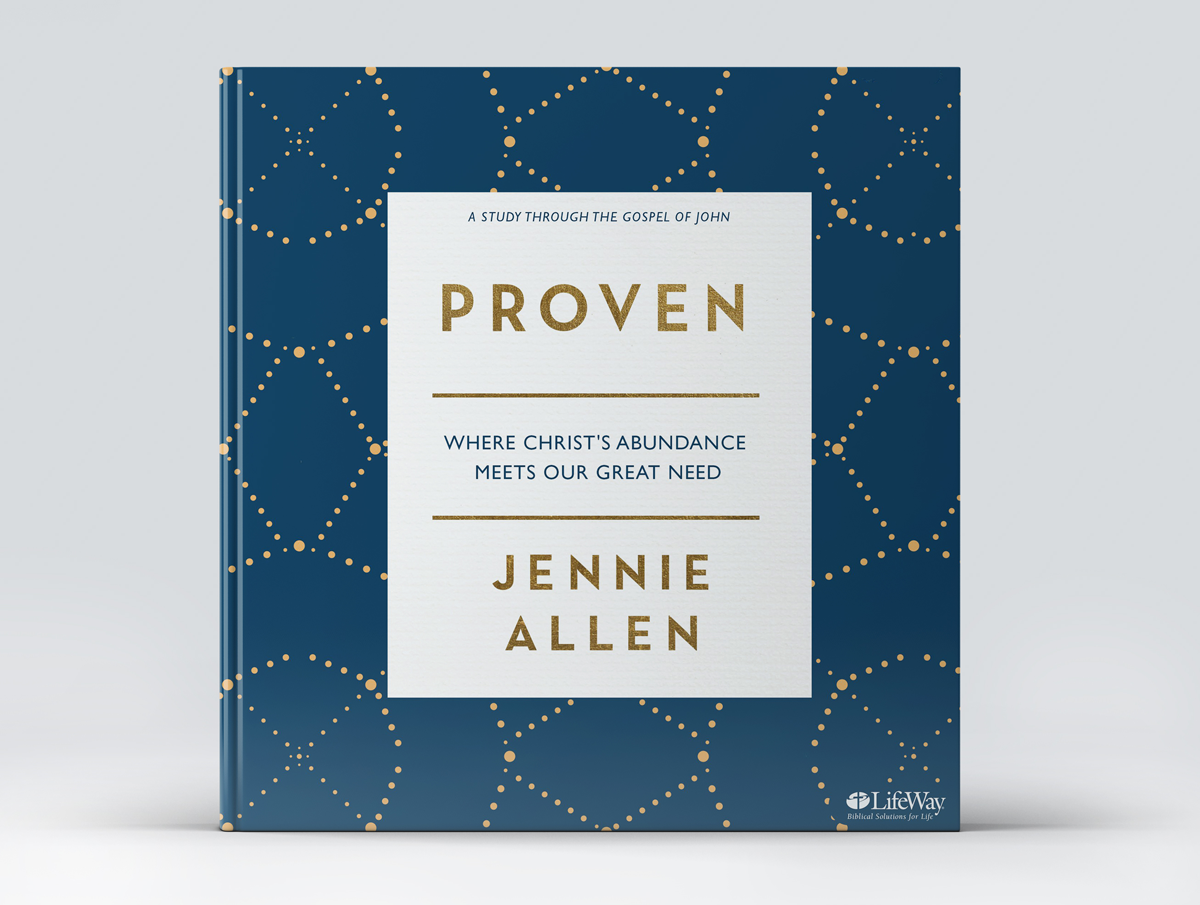 An 8-Week Study From Author Jennie Allen
Too many of us walk through life feeling as if we don't measure up. We always seem to thirst for more. We think if we could only work harder or be better, we could be enough. But the truth is, we will never be enough. And thankfully, we don't have to be.
In this 8-session study, Jennie Allen walks through key passages in the Book of John to demonstrate how only Jesus is enough. We don't have to prove anything because Jesus has already proven everything. Discover how our thirsty hearts can only be quenched by the Living Water.
Schedule
Week 1 – Intro
Week 2 – Fulfilled: The End of Thirst
Week 3 – Connected: The End of Lonliness
Week 4 – Rest: The End of Striving
Week 5 – Risk: The End of Passivity
Week 6 – Hope: The End of Fear
Week 7 – Grace: The End of Shame
Week 8 – Called: The End of Emptiness
When: Beginning March 10 for 8 weeks, 9am
Where: Oak Grove Church, Room 204
Facilitated by Ann Edwards
What are you waiting for? Register now to reserve your spot and get ready for the Lord to do a deep work in  your heart!