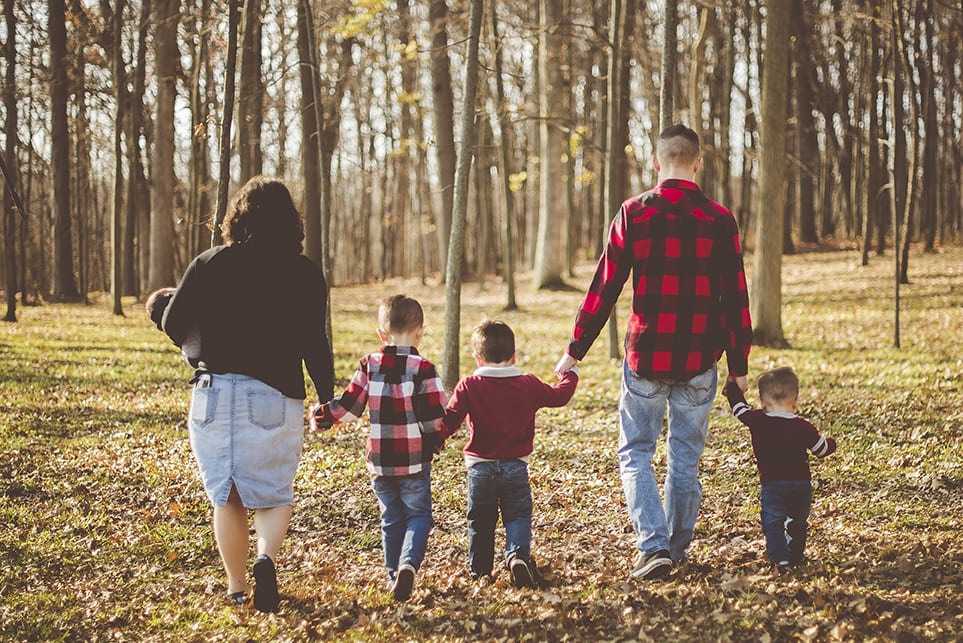 Whole 
Family
Gospel-revealing Community Groups help you build biblical friendship that grow as you study and apply the Bible to your life with others. Your group grows together as you work together serve others through love. The Bible calls this koinonia, or fellowship, when our relationships and cooperative efforts are centered around proclaiming the name of Jesus Christ!
These relationships are gospel-revealing because they are formed by the unity we have as followers of Jesus Christ. The gospel is the good news that Jesus paid the penalty for our sin by His death on the cross, and when we turn away from our life of sin and put our faith in His free offer of salvation, this alone restores our once-broken relationship with God.
God then gives His Church, Christians, supernatural relationships that grow into a special kind of community that glorifies God because they make His invisible power and wisdom visible!
Edward's Group
From parents of older kids, to empty nesters, this group desires to encourage couples in their pursuit of the Lord. Meeting each Tuesday at the Edwards home, they are currently doing a study in the book of Romans.

Magee's Group
For individuals, couples and families of all ages who want to want to be challenged in their walk with the Lord and grow through Godly accountability. Meeting in Shellsburg on Tuesday nights. Kids are welcome!
Heffernen's Group
A multi-generational group of young and old, seeking to learn how to honor the Lord more in everyday life. Meets on Tuesday nights at 6pm in homes.
Men's Groups
For men who want to go deeper in their walk with the Lord and grow through Godly accountability with other like-minded men. They meet at a home just outside of Vinton. Studying various books of the Bible.
Women's Groups
For women who desire community and spiritual growth with other like-minded women. One group meets at the church on Wednesday mornings and one meets at a home in Vinton on Thursday evenings.

First Impressions
We all like to put our best foot forward when we are meeting new people. This is what we try to do at Oak Grove as well, from greeting, to serving coffee, to providing kids bags for new families with kids. If your gift is hospitality, this may be a great fit for you!
Children/Youth Ministry
Between youth and children Sunday School, Awana, VBS, and Youth Group, there are plenty of ways to invest in the lives of kids at Oak Grove!
Media
Sound, lights, livestream, lyric projection, videography as well as our Story Team are all ways you could get involved in our Media Ministry. Let us know if any of these areas are where the Lord has gifted you.
Care
Loving on those who are sick, hurting or struggling is one way we share the love of Christ with our church body as well as our community. Join the team and use your gifts to encourage those who need it most.
Adult Ministry
Whether it's Women's Ministry, Men's Ministry, Marriage Ministry or Missions (local or foreign), there is a place for you to use your giftings at Oak Grove.
Music Ministry
Use your God-given musical abilities for the glory of God! Whether you play an instrument or are a vocalist, we are all members of one body and need each other's gifts to thrive.
Don't see what you're 
looking 

for?

If you are looking for a group that meets on a different night, or have an idea for a ministry we aren't currently doing, let us know.